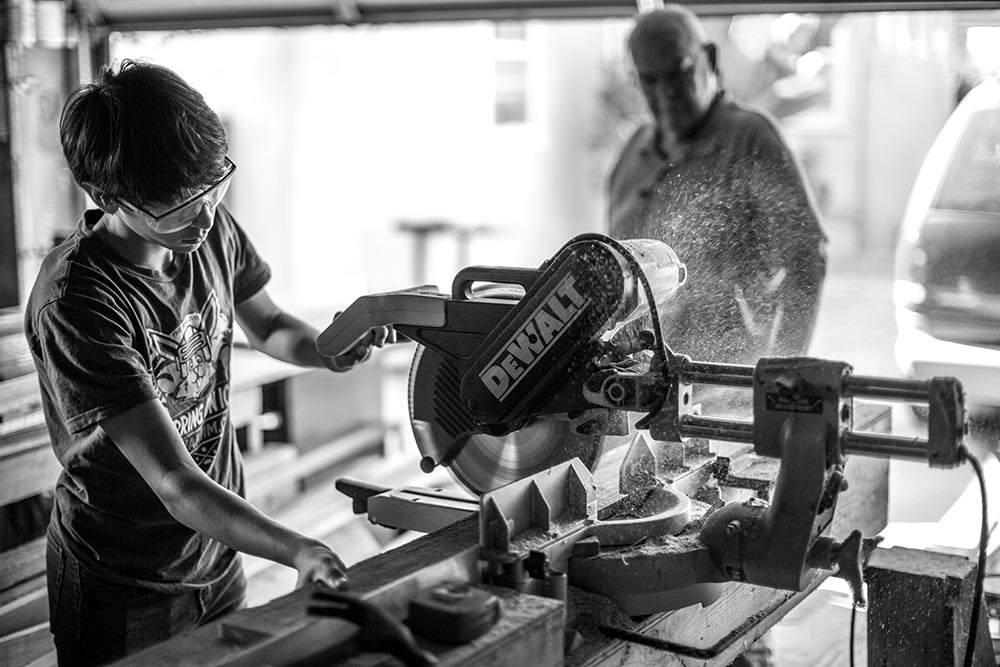 East Coast Bays Builder For Major Home Renovation Projects
Major Renovation Projects
Unless you are qualified, you should never attempt to undertake a major home renovation project on your own. Many people look at the costs of the project and think that they will save a lot of money by doing it for themselves, but it is usually the opposite. Part-time DIY-builders generally end up spending much more than they intended. This is especially the case if they factor in the extra time that they will need compared to hiring a professional builder. Even worse is that their attempts could easily have a disastrous outcome. Watching a few videos online or home renovation shows on TV does not make an amateur an expert at big renovations.
In fact, watching home renovation shows ought to convince anyone that trying to do it yourself is asking for trouble. They all go way over budget, take far more time than they expected, and cause untold stress to the family.
What Are You Buying When You Hire A Builder For A Major Renovation?
A major home renovation, whether it is a new bathroom or a total house renovation, is going to set you back many thousands, and more likely hundreds of thousands of dollars. So what are you getting for your money?
You Are Hiring An Experienced Team Of Builders
When hiring a professional building contractor, you are hiring not just the builder themselves but a whole team of proven experts. Every professional home renovation builder not only has a team of skilled carpenters, but a network of qualified subcontractors that they will call in to work on the construction project alongside them. You don't have to spend your time finding and verifying a plumber, a roofer, and an electrician to name just a few. The builder most likely already has preferred contacts at hand who they work with and can attest to the quality of their work, which they can suggest and then manage for you.
Experience
Experience is the key to delivering a top-quality job. Imagine if you were trying to learn carpentry, framing, flooring, drainage etc. It would take you months, even years to develop sufficiently good skills to carry-out major renovation projects in your home. A professional building company has years of experience in their chosen field, along with access to other companies with years of experience in their own fields. Experience is not something you can buy, but it is something you can hire.
There are of course many ways to know if a contractor is experienced. One being references or if they are a Licensed Building Practitioner. You can also ask the company's representative to show you examples of their past work and any testimonials they have.
Furthermore, they know which permits are needed which can save you hours of frustration trying to find out from the Council.
It is Their Career
What does that mean? With DIY projects, they can only be done when a person is free, such as during the evenings or over the weekend. This means that the project is part-time. However, when you hire a builder for a major renovation project, they work when you are working. This means you get eight experienced hours a day rather than a couple of novice hours a day on your project.
The Renovation Is "Move-In-Ready"
The project is not finished, until it is fully completed. A DIY-er may run out of energy towards the end and leave a few smaller jobs for later, only they never get around to them. When you hire a building company, they will finish all of the tasks including cleaning the paint spots and finishing the site clear-up.
All you will need to do is add the furniture and sit back to enjoy your newly renovated home. This not only saves you time and money but ensures the job is fully finished with no corners cut so you actually end up with the home you imagined.
What Sort Of Major Renovation Projects Can We Help You With?
Over the years we have worked on many types of home renovations. These have ranged from renovating a bathroom or kitchen, creating open-plan living and dining areas, right up to complete house renovations. A full house renovation might even include adding a new storey, or a large house extension covering hundreds of square metres. Whatever you have in mind, we can help.
Conclusion
Clearly, unless you have a lot of different building skills, and can devote all of your time to a major house renovation project, you will need the skills and experience of a professional builder to get a good quality job finished.
However, when hiring, it is important to ensure that you have hired a professional contractor who has proven credentials for work similar to your renovation project.
This simply means learning more about their previous work, the quality of the end result, and even if they finish the work as scheduled.
Ask them too if they are accredited members of a trade association. Many associations demand ongoing training and reviews of work for companies to keep their accreditations. This alone can save you a lot of time and worry when looking to hire a renovations builder.
At Cain Built we are not only both New Zealand Certified Builders Association accredited (NZCB) and Registered Master Builders accredited but have worked on many different types of major house renovations, so we're sure to be able to help you with yours. If you have a project in mind, please give us a call on 0800 224 628 or email us at enquiries@cainbuilt.co.nz and we will gladly have a chat with you about your renovation project.