FAQ
These are our most common FAQ's, however if you have a question that's unanswered below, please feel free to get in touch with us.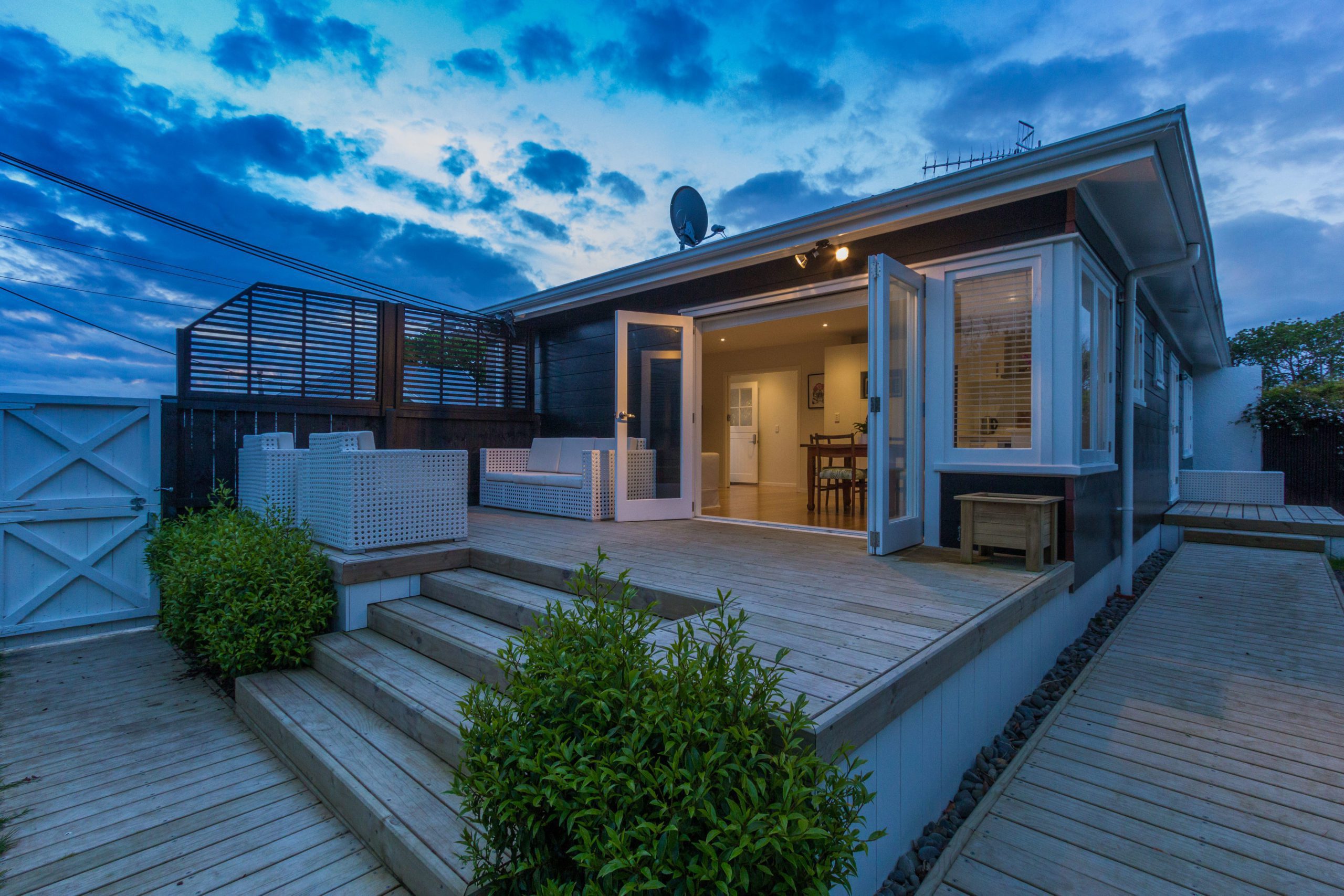 DO I GET A GUARANTEE?
YES!
Unlike most other building companies, Cain Built will provide you with one of the most comprehensive guarantees on the market –
10 Year Residential Guarantee
, via our memberships with
Registered Master Builders
Association and
New Zealand Certified Builders
Association.
PAYING FOR THE BUILDING PROJECT - HOW DOES IT WORK?
Payment options depend on the type of contract you choose to use. 
With a full contract you only make payments to one company, with payments made either fortnightly or at set milestones. When you receive your contract from Cain Built Ltd., we'll provide you with both a payment and a project schedule, which will give you an overview of what to expect with your build, and how much the initial amount of the build will cost.
WHAT TYPES OF CONTRACTS ARE THERE?
• Full Contract
A full contract involves a fixed price for your whole project and the building company will organise everything involved from contractors to the final building inspection. However, there are charges applied if the scope of work changes once the contract has been signed, which are billed to you as a variation.
• Cost Plus Margin
A cost plus margin contract includes the price of all materials plus the builder's margin. Although this type of contract does not offer a fixed price, it allows you to take advantage of builder's discounts on materials and trades, as well as giving you the flexibility to make changes as the project progresses. Under cost plus margin, the building company will also organise everything from contractors through to the final inspection.
SHOULD I REQUEST A FIXED PRICE QUOTE OR COST PLUS MARGIN?
A fixed price quote can give more certainty at the outset of your build and works really well with new builds. However, it's important to note that these contracts can include exceptions and certain 'tagged' items in your build (common in renovations, but can arise in new builds as well) where a price cannot be confirmed until work begins, as often there are elements of the build that can't be seen or are unknown prior – such as; variations to initial plans, issues found once work has begun (e.g. rotten timber, asbestos, design oversights).
As both types of contracts come with their advantages and disadvantages, it's important to understand these differences before you sign so you can decide which best suits your project, budget and preferences and to avoid any surprises down the track. At Cain Built Ltd. we'll recommend which style of contract we believe will work best for you, answer any questions you may have and give you ample time to consider everything before making your decision.
For more detailed information on the differences between fixed price and cost plus margin contracts, read our blog article here.
INSURANCE - DO I NEED IT? WHAT ARE MY OPTIONS?
Yes, you absolutely do. At Cain Built Ltd. we provide Contract Works Insurance for new homes ensuring you can sleep easy. For renovations, insurance must be added to your existing homeowner insurance policy. In this case we provide Public Liability Insurance as we are unable to insure the renovation if we don't own the house. In addition to this, we also provide you with a 10 Year Residential Guarantee, either via our membership with the Registered Master Builders Association or the New Zealand Certified Builders Association, to ensure that you're covered on all fronts and receive only the best quality.
WHAT ARE YOUR SAFETY PROCEDURES?
Cain Built Ltd. complies with the '
HazardCo System
' to ensure your construction will be site safe. Additionally, we have a reliable team who have decades of experience in the building industry, so you can rest assured that your build is in good hands. No serious accidents have occurred on site; a record we pride ourselves on.
IS IT POSSIBLE TO LIVE ON SITE DURING CONSTRUCTION?
Yes, in most cases you can. However, each job is different. We've come up with some creative ways of ensuring you can live in your home for the majority of the project, if not for the entire duration. We take into consideration your budget and realise there are times when you can't be expected to live in a rental or Airbnb for the duration of your build, when money is tight. Hence, we assess every case individually, with serious consideration given to safety and feasibility and only then deliver a verdict as to whether you can live on-site or not.
HOW CAN I BE SURE MY PROJECT WILL BE WITHIN BUDGET AND ON TIME?
Unforeseeable circumstances such as bad weather or structural rot (common in renovations) are sometimes likely to arise which can push your budget over.
It's always important to find out how much you'll be charged for variations and extras before you sign any contract. Many companies use this area to make a lot of money by keeping it hidden or obscure.
But don't worry, our experienced project manager will be there to inform you and deal with any hiccups, should they arise, to ensure the project continues to run smoothly. We'll talk you through alternatives to find a solution you're happy with, keeping things as stress-free as possible. However, we do advise that you have a contingency amount in your budget, especially when renovating, to cover any unforeseen variations that may arise. More detail on possible unforeseen variations can be found here.
At Cain Built Ltd. we always provide open and transparent pricing for variations which will be found in your quote, so you can be assured that your build is in the right building company's hands. These documents are crucial, as they give you a better understanding of the allocation of costs and how they apply to any variations to your build, which will assist you in keeping within your proposed budget.
Providing you with a project schedule highlighting time frames, you'll be able to see the start and finish dates of your build. We'll also give you an in-depth quote which outlines the cost of every detail in your project, and includes any variations that might arise down the track.
AT WHAT STAGE DO I CONTACT A BUILDER?
Most people don't have a background in the construction industry, so they don't know where to start or who to contact. A lot of building companies won't be prepared to take on your project until the plans are drawn and approved by council also.
However, at Cain Built Ltd. we strongly believe that involving us earlier in the project allows us the opportunity to advise you in order to deliver the best results possible. We'll work together with the architects or designers so we can offer practical suggestions, to make your build easier, faster and cheaper. If you don't have an architect, we can recommend one of the excellent architect's in our network.
When you involve us from the start, this enables us to plan and organise everything we need in advance, and gives us the chance to address any variations that might arise with your build, so that you have ample time to make decisions.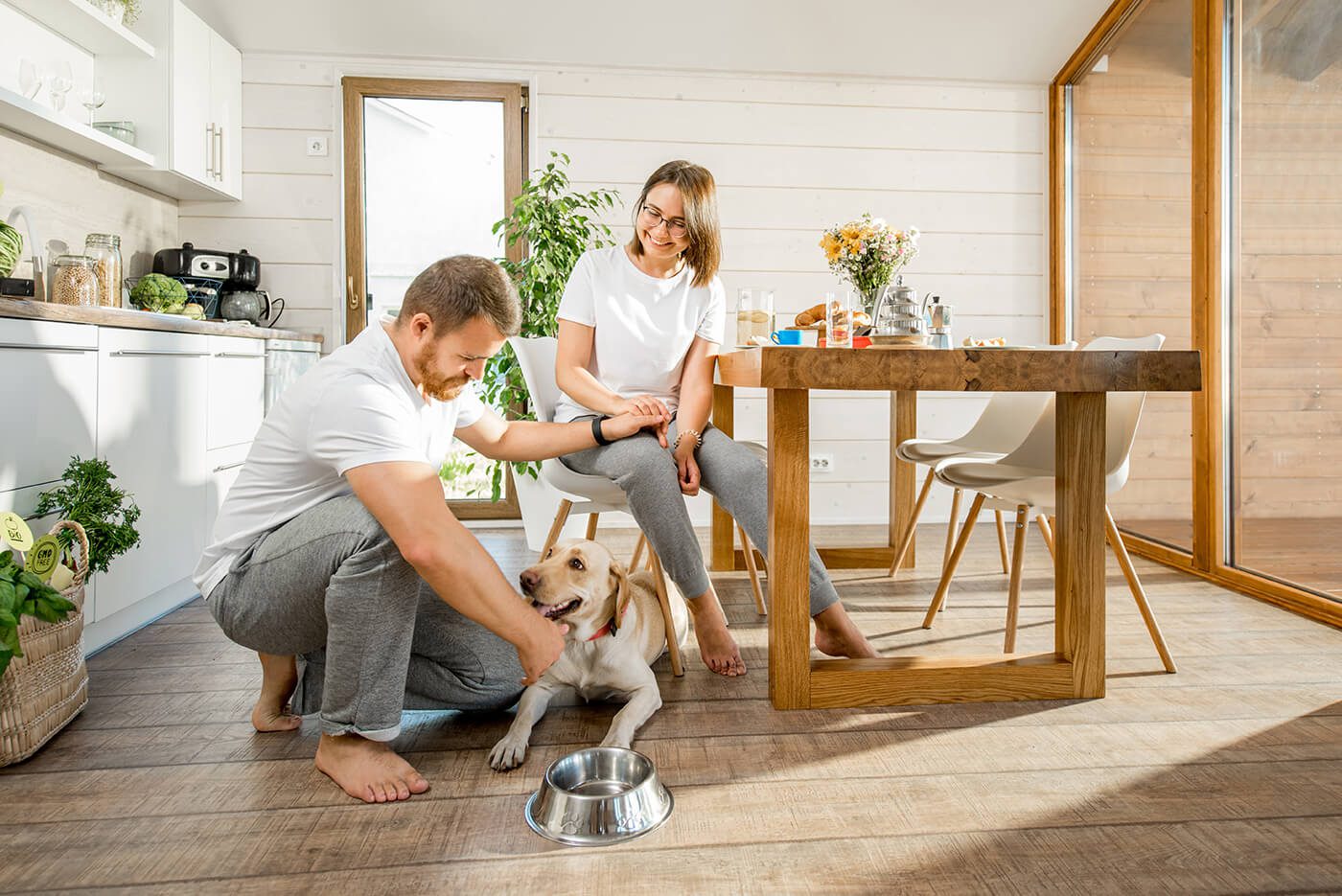 "Tim is extremely professional and works to high standards. Last-minute changes to our renovation were easily accommodated and work within the budget and timelines. Tim kept us informed during the whole project and is realistic about costs and concerns. We would recommend Tim and Cain Built if you are undertaking renovations."
Grant – Renovation, Glenfield
"Tim is extremely professional and works to high standards. Last-minute changes to our renovation were easily accommodated and work within the budget and timelines. Tim kept us informed during the whole project and is realistic about costs and concerns. We would recommend Tim and Cain Built if you are undertaking renovations."
Read More…
Grant – Renovation, Glenfield
"I can't recommend them highly enough. The work was to a very high standard, we were so pleased with the result. Throughout the whole process Tim and his team were great to deal with, they made sure we were impacted as little as possible by the renovations, they were punctual, tidied up after themselves daily to such a high standard. They kept us informed with progress, they were accommodating with any changes we presented them with, communicated well and were great to have around. Tim and his team are polite, respectful and real perfectionists."
Gillian Woodhams - Two Storey Extension, Albany
"I can't recommend them highly enough. The work was to a very high standard, we were so pleased with the result. Throughout the whole process Tim and his team were great to deal with, they made sure we were impacted as little as possible by the renovations, they were punctual, tidied up after themselves daily to such a high standard. They kept us informed with progress, they were accommodating with any changes we presented them with, communicated well and were great to have around. Tim and his team are polite, respectful and real perfectionists."
Read More…
Gillian Woodhams - Two Storey Extension, Albany
"The work carried out by Cain Built Limited was at my daughter's property. As she lives overseas communication was vital so that she understood what the problem was and the work to be carried out to rectify it. Detailed emails including photos were provided to explain the situation and this helped us both to understand the complexity of the job."
Alison Adamson - Torbay
"The work carried out by Cain Built Limited was at my daughter's property. As she lives overseas communication was vital so that she understood what the problem was and the work to be carried out to rectify it. Detailed emails including photos were provided to explain the situation and this helped us both to understand the complexity of the job."
Read More…
Alison Adamson - Torbay
"After a punctual start and excellent co-ordination between Tim and his electrician, plumber and tiler, the job was completed in 7 days. Not only were we delighted with the workmanship and attention to detail, but we had no concerns about leaving the guys to work in our home whilst we were at work all week – a major consideration when employing tradesmen, in our opinion. We would have no hesitation in recommending Tim to anyone who is looking for quality workmanship delivered on time and on budget. Feel free to ring me on 021 966 536 if you want more details."
Peter Heslop - Bathroom Renovation, Browns Bay
"After a punctual start and excellent co-ordination between Tim and his electrician, plumber and tiler, the job was completed in 7 days. Not only were we delighted with the workmanship and attention to detail, but we had no concerns about leaving the guys to work in our home whilst we were at work all week – a major consideration when employing tradesmen, in our opinion. We would have no hesitation in recommending Tim to anyone who is looking for quality workmanship delivered on time and on budget. Feel free to ring me on 021 966 536 if you want more details."
Read More…
Peter Heslop - Bathroom Renovation, Browns Bay
"Cain Built were very conscientious about managing the noise, dust and work schedule to accommodate our needs and even during the intense heat they just continued to work. But to us the absolute highlight without a doubt being parents with young children around is they were professional, didn't swear and were very polite and patient with the kids unlike all other experiences I have ever had. So if you are looking for a hardworking, competent, polite, family friendly building crew then you have found them in Cain Built Ltd. We'd use them again in a heartbeat."
Scott and Lindsay Brodie - New Deck and Retaining Wall, Glenfield
"Cain Built were very conscientious about managing the noise, dust and work schedule to accommodate our needs and even during the intense heat they just continued to work. But to us the absolute highlight without a doubt being parents with young children around is they were professional, didn't swear and were very polite and patient with the kids unlike all other experiences I have ever had. So if you are looking for a hardworking, competent, polite, family friendly building crew then you have found them in Cain Built Ltd. We'd use them again in a heartbeat."
Read More…
Scott and Lindsay Brodie - New Deck and Retaining Wall, Glenfield
"Tim's workmanship was excellent and timekeeping 100%. It was always pleasing to see the boys working in all conditions with enthusiasm and humour. Tim was unfazed by bad weather, difficult situations or council paperwork. Tim worked with subcontractors and building inspectors well and on a number of occasions I witnessed him taking a strong stand to ensure the project was not held up. Tim ensured that all inspections were ticked off and a final Code of Compliance was issued. My daughter and I were delighted with Cain Built and would have no hesitation in recommending Tim and his team to anyone wishing to have a project managed and built professionally from start to finish."
Brian Gallocher - Renovation of 3 Bedroom Unit, Narrow Neck
"Tim's workmanship was excellent and timekeeping 100%. It was always pleasing to see the boys working in all conditions with enthusiasm and humour. Tim was unfazed by bad weather, difficult situations or council paperwork. Tim worked with subcontractors and building inspectors well and on a number of occasions I witnessed him taking a strong stand to ensure the project was not held up. Tim ensured that all inspections were ticked off and a final Code of Compliance was issued. My daughter and I were delighted with Cain Built and would have no hesitation in recommending Tim and his team to anyone wishing to have a project managed and built professionally from start to finish."
Read More…
Brian Gallocher - Renovation of 3 Bedroom Unit, Narrow Neck
"If you want quality and peace of mind with your project look no further. Tim's team have got you covered. Our plan was to open-up our 1950s state home with living and dining areas opening into a deck. With our building plans and consent we consulted with Tim. First impression was he knows his craft back to front. He spotted loopholes in the plan and questioned items which other building companies didn't notice when we were canvassing the right building team for us. From there the project went smoothly with a few bumps which Tim's team addressed without raising any concerns on our part. The attention to detail is spot on. The team is dedicated and takes pride in the product they produce at the end of the day. They are very professional and at the same time treated us as family. Communication is superb. They would also go an extra mile to fulfil your wish list. Tim is very hands on. Our renovation journey with Cain Built was very satisfying and we would undoubtedly recommend them and should we have another project we would definitely get them on board. Three cheers to Tim and his awesome team. Thank you so much for making our dream a reality."
Donna and Martin – Renovation
"If you want quality and peace of mind with your project look no further. Tim's team have got you covered. Our plan was to open-up our 1950s state home with living and dining areas opening into a deck. With our building plans and consent we consulted with Tim. First impression was he knows his craft back to front. He spotted loopholes in the plan and questioned items which other building companies didn't notice when we were canvassing the right building team for us. From there the project went smoothly with a few bumps which Tim's team addressed without raising any concerns on our part. The attention to detail is spot on. The team is dedicated and takes pride in the product they produce at the end of the day. They are very professional and at the same time treated us as family. Communication is superb. They would also go an extra mile to fulfil your wish list. Tim is very hands on. Our renovation journey with Cain Built was very satisfying and we would undoubtedly recommend them and should we have another project we would definitely get them on board. Three cheers to Tim and his awesome team. Thank you so much for making our dream a reality."
Read More…
Donna and Martin – Renovation