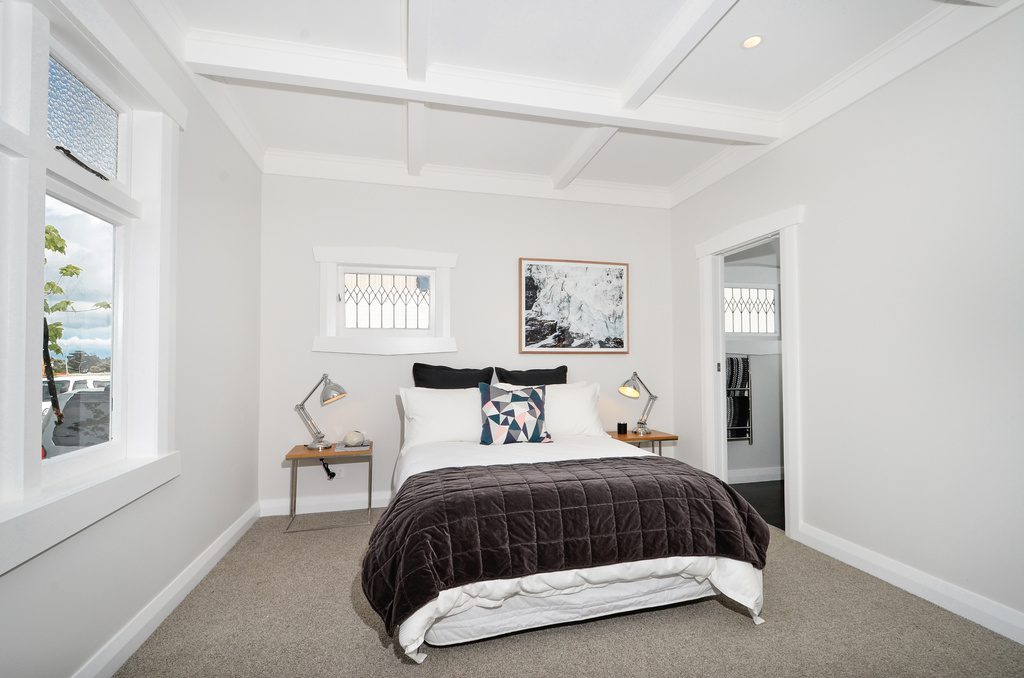 Ponsonby Villa Renovations – Renovating Old Colonial Homes
Tips For Engaging The Best Builders For Renovating Old Colonial Villas In Ponsonby
Colonial villas were built in another era using materials that have since been discarded in favour of new and more sustainable building components. Renovating an old colonial-era villa can give you a valuable piece of real estate but with all the mod-cons of this century. Having all the latest bells and whistles can certainly make your life more comfortable but you chose an old villa for its looks too. Therefore, the big question is, how can you ensure that the villa renovations work will keep the look, feel and structural integrity of the old building, both during and after the renovation is completed? An experienced Ponsonby villa renovations builder is the answer.
Finding An Architect For Villa Renovations Drawings
The first step is to find a good architect or draughtsman who can convert your dreams into a design that retains the integrity of the existing visual appearance. If you want to maintain or return a villa to its original glory, you should hire an architect who has an in-depth understanding of construction methods and architectural styles used during the colonial period.
A knowledgeable villa renovations contractor can provide useful tips on how to best restore a vintage residence to its original glory, but they will still need working drawings to follow during the actual construction project. You will also need drawings to submit to the Auckland Council for Building Consent.
It is often easier to find a villa renovations builder in Ponsonby than to find a suitable architect, so ask the builder for recommendations of a good, and sympathetic architectural firm.
Finding Good Ponsonby Villa Renovations Builders
Once you have your design approved and the finance in place, you need to hire a builder qualified for villa renovations. This is highly skilled work beyond the range of most handyman builders. The building techniques needed to retain the visual aspect are more complex than on a new build for example. So the key to a great villa renovation is to hire an accomplished building contractor for the job.
One way is to hire specialists for each aspect of the project. A villa roofer, a window retrofit company, another for the interior work, etc. But this is complex to organise and you will end up with a lot of work managing all those trades and sub-contractors.
The best way is to hire one lead renovations builder who will know specialists they have worked with on other villa renovations projects. Managing those sub-contractors then becomes the work of the renovations builder. This makes your life easier, and will also make the whole project flow better since the builder will know when they need which workers on site, and when.
Things To Ask A Villa Renovations Builder
When hiring a prospective villa renovations builder, you should ask interested candidates to show their portfolios. Any contractor should have successfully renovated villas to the full satisfaction of clients. They will have photographs or a portfolio of the renovations so you can see the quality of the work they have produced before.
A further step to make sure you hire a good building company is to ask for references from other clients. Make sure that you get in touch with the referees provided to ascertain that a prospective builder did indeed carry out the work they are showing to you.
At the same time, ask how the builder was to work with.
Did they clear the site properly?
Were they good at communicating progress or problems they faced?
Did the project come in on schedule and close to budget? If not, what were the causes of any over-runs? Often it is down to changes made by the client rather than any failing on the builder's part, but be sure to check.
This leads onto the project management skills of the builder. If they cannot manage the different sub-contractors and different trades, the project will be behind schedule. This will not only be inconvenient to you, but can also cost you more money. For example, you may be renting while the renovations works are carried out. If there is a delay, then you may be on the hook for extra rent. So adhering to a building schedule is essential.
Other Requirements From A Renovations Builder
In these days of labour shortages in the building industry, it is imperative that you hire qualified builders. Ask to see their industry accreditations. This can be a Master Builder, Licensed Building Practitioner or a Certified Builder. If the builder has any of these certifications, it shows they have been trained to the top standards of the building industry. To retain these accreditations, the builder has to undergo regular training so if you see these, you know you are hiring a qualified builder, rather than someone who has a van and few power tools.
Insurances are another key issue to check. This includes Public Liability so that for example, if there is damage to a neighbour's property, the builder has suitable insurance coverage. In a similar light, if someone is injured on site, the builder ought to be carrying the right insurance protection. Ask to see the insurance certificates because, if they don't have the coverage, then you are liable for any damage or injury claims. A Certified Builder is required to carry these insurances, so this is another reason to only hire someone who has that industry certification.
You will also want a guarantee of the building work. Again, hiring a Certified Builder will cover you in this regard since the certification process comes with a ten-year guarantee, even if the builder is no longer trading down the track.
Villa Renovations
Carrying out renovations on a villa is a significant financial investment so it is important that you make a good and informed choice when hiring Ponsonby villa renovations builders. Don't take the cheapest quote. Be sure to ask for references, and to see examples of their renovation work. If you follow these guidelines, you will have a fantastic villa renovation when it is finished, one you will be happy to show off to your friends, and one that will suit your family for years to come.
At Cain Built, we have worked on villa renovations in various parts of Auckland. If you're looking to renovate your villa in Ponsonby or surrounding areas, please give us a call on 0800 224 628 or email at enquiries@cainbuilt.co.nz and we will gladly have a chat with you about your aims and give you some guidance on your villa renovations.