Residential
Building
Experts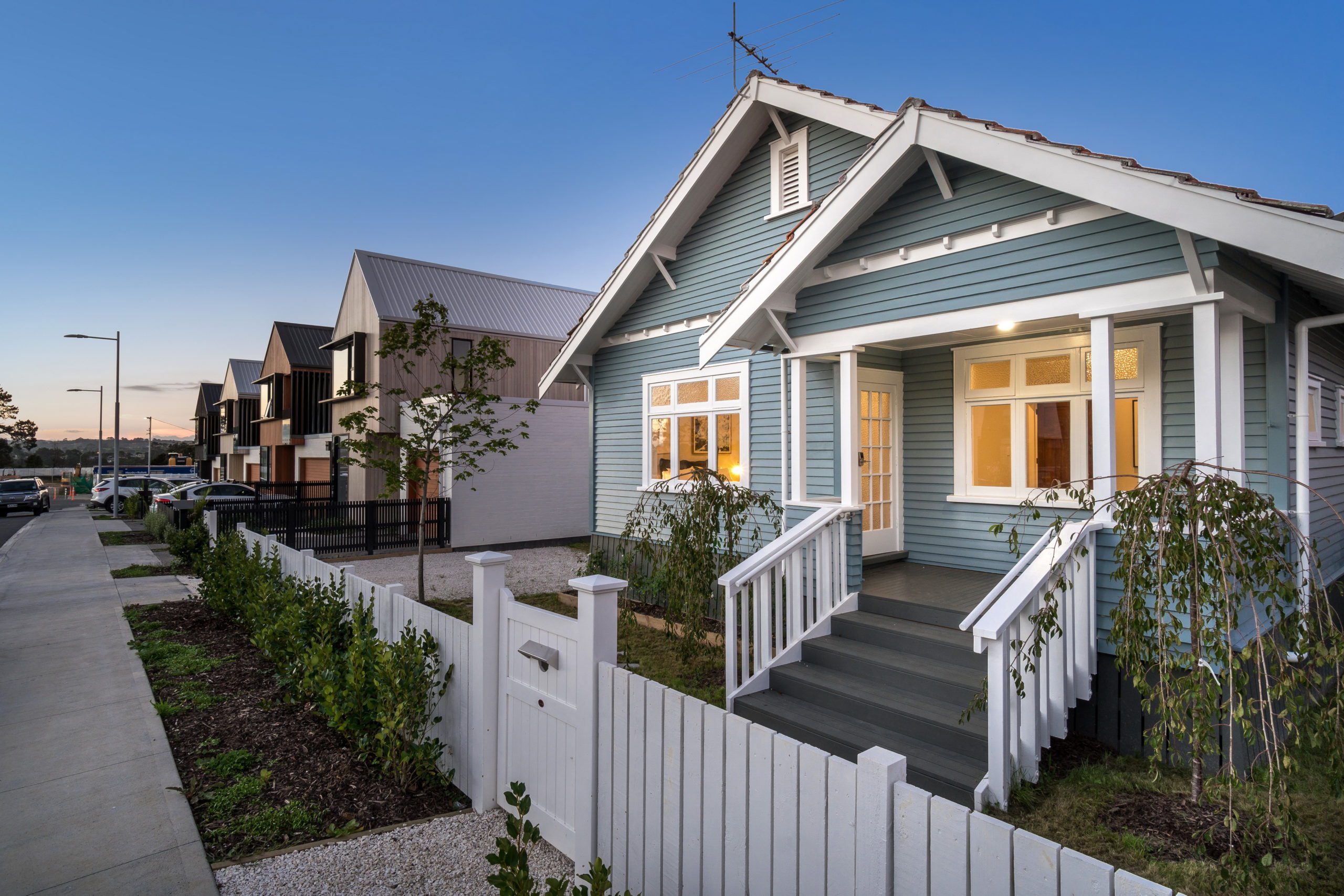 Residential
Building
Experts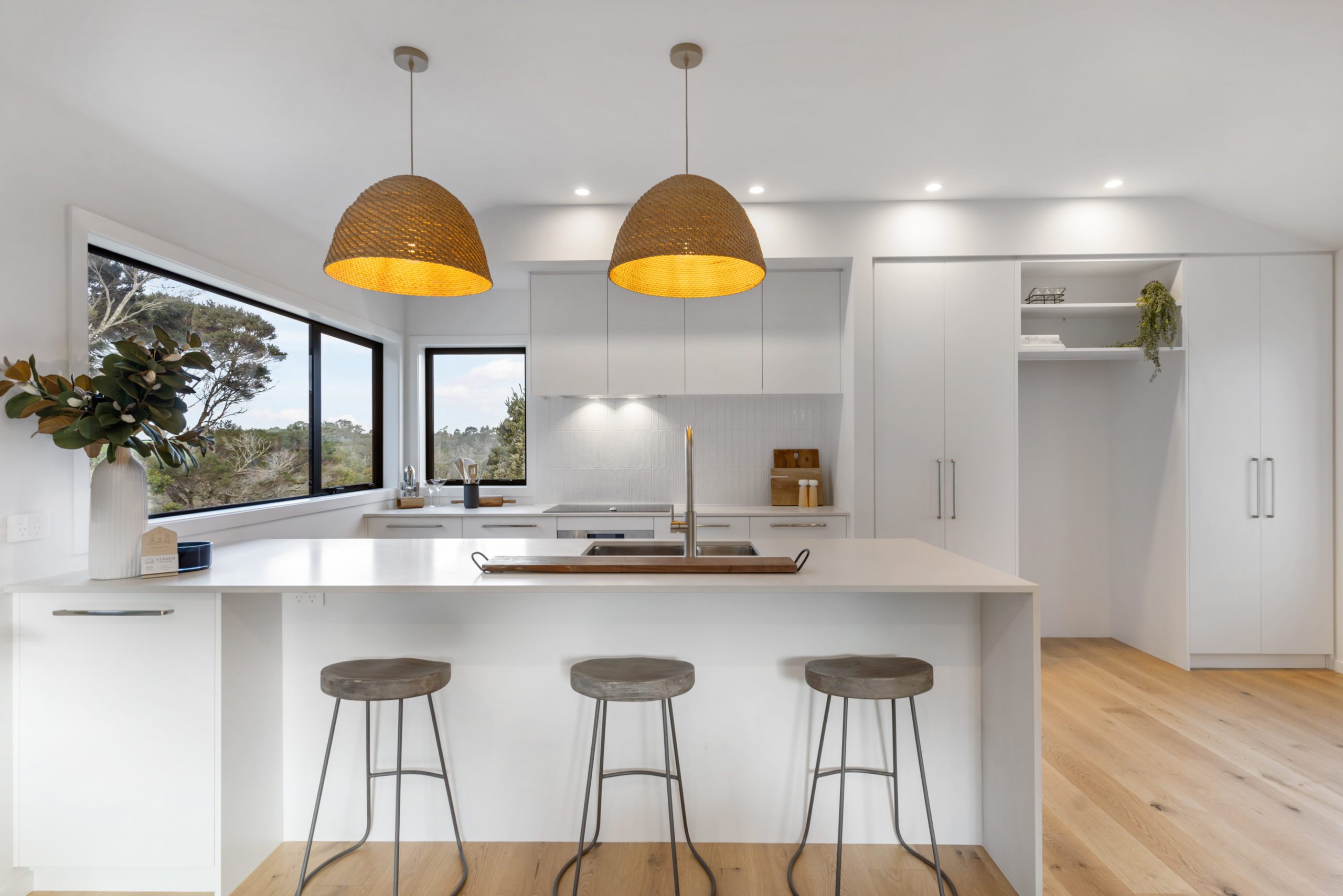 Residential
Building
Experts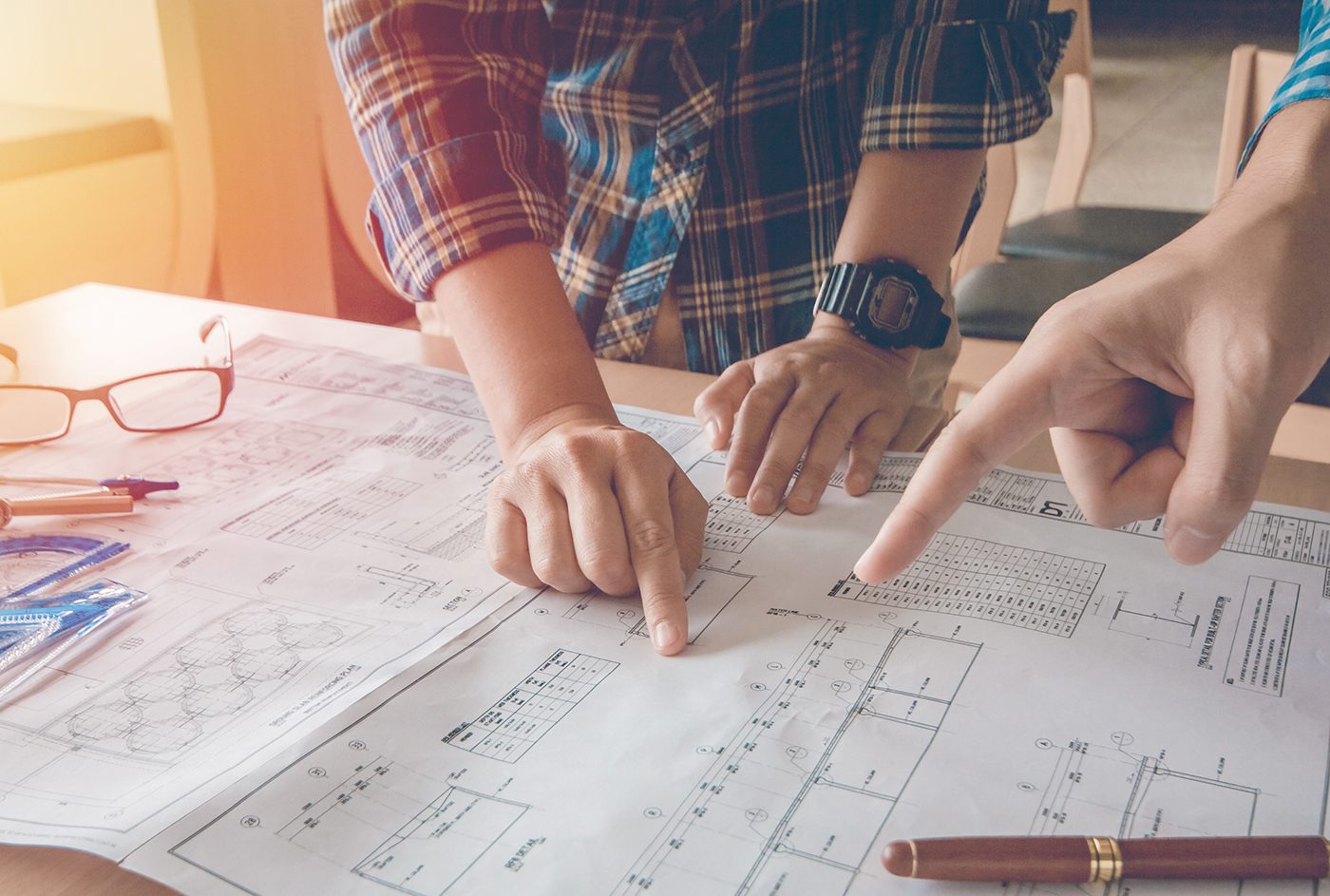 Architectural Home Builders North Shore
Planning on building a new house or renovating your existing home?
We offer a complete building experience from planning and project management, right through to handing over the keys to your finished home.
With us, you really will be building with confidence. Our clients can sleep easy knowing their build is in the best possible hands, backed by one of the most comprehensive building guarantees on the market – the 10 Year Residential Guarantee via our memberships with the Registered Master Builders Association and the New Zealand Certified Builders Association.
If you have a project on your mind, we'd love to hear your ideas and talk through how together we can achieve your dream build – book in a consultation with us now to get the ball rolling.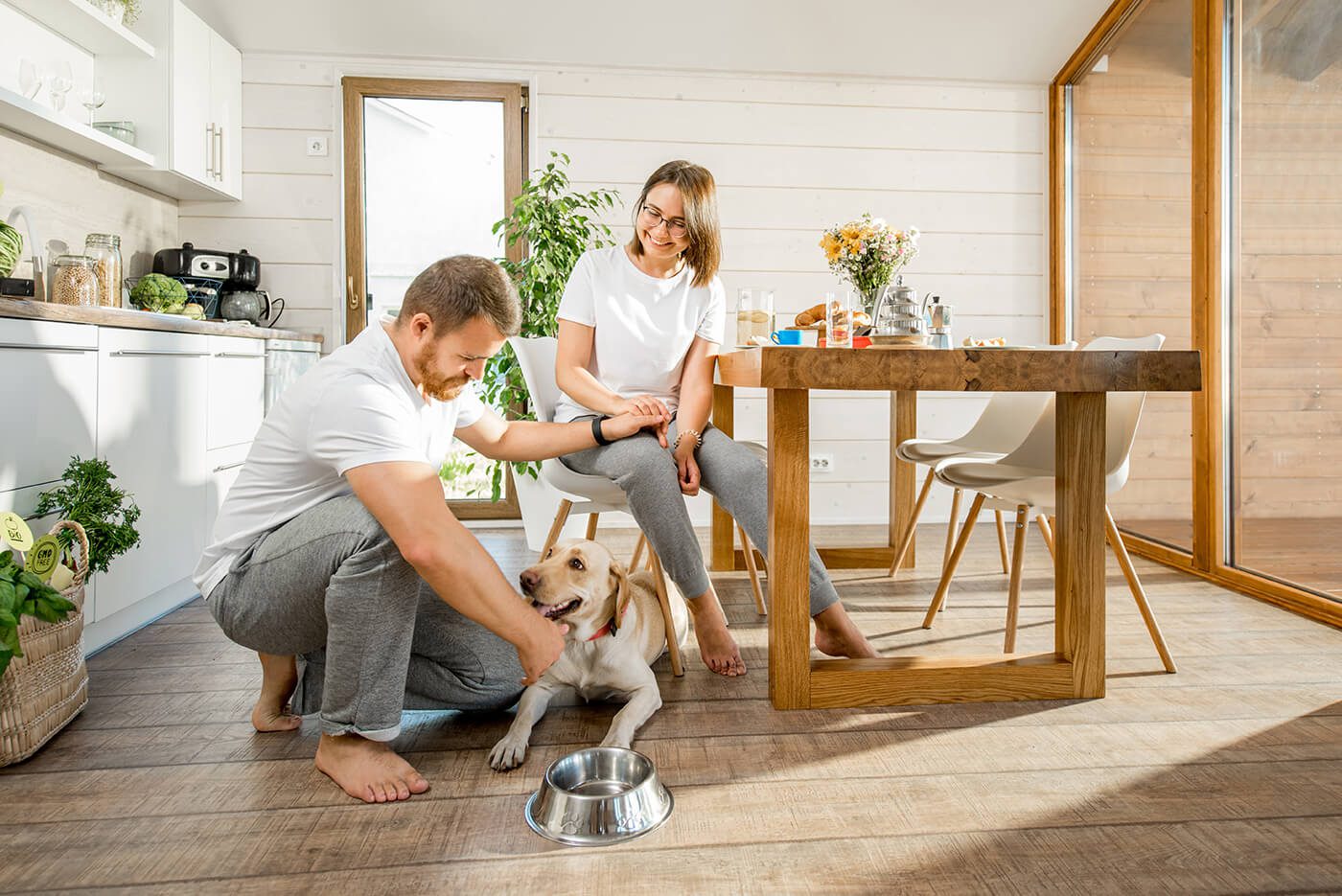 "Tim is extremely professional and works to high standards. Last-minute changes to our renovation were easily accommodated and work within the budget and timelines. Tim kept us informed during the whole project and is realistic about costs and concerns. We would recommend Tim and Cain Built if you are undertaking renovations."
Grant – Renovation, Glenfield
"Tim is extremely professional and works to high standards. Last-minute changes to our renovation were easily accommodated and work within the budget and timelines. Tim kept us informed during the whole project and is realistic about costs and concerns. We would recommend Tim and Cain Built if you are undertaking renovations."
Read More…
Grant – Renovation, Glenfield
"I can't recommend them highly enough. The work was to a very high standard, we were so pleased with the result. Throughout the whole process Tim and his team were great to deal with, they made sure we were impacted as little as possible by the renovations, they were punctual, tidied up after themselves daily to such a high standard. They kept us informed with progress, they were accommodating with any changes we presented them with, communicated well and were great to have around. Tim and his team are polite, respectful and real perfectionists."
Gillian Woodhams - Two Storey Extension, Albany
"I can't recommend them highly enough. The work was to a very high standard, we were so pleased with the result. Throughout the whole process Tim and his team were great to deal with, they made sure we were impacted as little as possible by the renovations, they were punctual, tidied up after themselves daily to such a high standard. They kept us informed with progress, they were accommodating with any changes we presented them with, communicated well and were great to have around. Tim and his team are polite, respectful and real perfectionists."
Read More…
Gillian Woodhams - Two Storey Extension, Albany
"The work carried out by Cain Built Limited was at my daughter's property. As she lives overseas communication was vital so that she understood what the problem was and the work to be carried out to rectify it. Detailed emails including photos were provided to explain the situation and this helped us both to understand the complexity of the job."
Alison Adamson - Torbay
"The work carried out by Cain Built Limited was at my daughter's property. As she lives overseas communication was vital so that she understood what the problem was and the work to be carried out to rectify it. Detailed emails including photos were provided to explain the situation and this helped us both to understand the complexity of the job."
Read More…
Alison Adamson - Torbay
"After a punctual start and excellent co-ordination between Tim and his electrician, plumber and tiler, the job was completed in 7 days. Not only were we delighted with the workmanship and attention to detail, but we had no concerns about leaving the guys to work in our home whilst we were at work all week – a major consideration when employing tradesmen, in our opinion. We would have no hesitation in recommending Tim to anyone who is looking for quality workmanship delivered on time and on budget. Feel free to ring me on 021 966 536 if you want more details."
Peter Heslop - Bathroom Renovation, Browns Bay
"After a punctual start and excellent co-ordination between Tim and his electrician, plumber and tiler, the job was completed in 7 days. Not only were we delighted with the workmanship and attention to detail, but we had no concerns about leaving the guys to work in our home whilst we were at work all week – a major consideration when employing tradesmen, in our opinion. We would have no hesitation in recommending Tim to anyone who is looking for quality workmanship delivered on time and on budget. Feel free to ring me on 021 966 536 if you want more details."
Read More…
Peter Heslop - Bathroom Renovation, Browns Bay
"Cain Built were very conscientious about managing the noise, dust and work schedule to accommodate our needs and even during the intense heat they just continued to work. But to us the absolute highlight without a doubt being parents with young children around is they were professional, didn't swear and were very polite and patient with the kids unlike all other experiences I have ever had. So if you are looking for a hardworking, competent, polite, family friendly building crew then you have found them in Cain Built Ltd. We'd use them again in a heartbeat."
Scott and Lindsay Brodie - New Deck and Retaining Wall, Glenfield
"Cain Built were very conscientious about managing the noise, dust and work schedule to accommodate our needs and even during the intense heat they just continued to work. But to us the absolute highlight without a doubt being parents with young children around is they were professional, didn't swear and were very polite and patient with the kids unlike all other experiences I have ever had. So if you are looking for a hardworking, competent, polite, family friendly building crew then you have found them in Cain Built Ltd. We'd use them again in a heartbeat."
Read More…
Scott and Lindsay Brodie - New Deck and Retaining Wall, Glenfield
"Tim's workmanship was excellent and timekeeping 100%. It was always pleasing to see the boys working in all conditions with enthusiasm and humour. Tim was unfazed by bad weather, difficult situations or council paperwork. Tim worked with subcontractors and building inspectors well and on a number of occasions I witnessed him taking a strong stand to ensure the project was not held up. Tim ensured that all inspections were ticked off and a final Code of Compliance was issued. My daughter and I were delighted with Cain Built and would have no hesitation in recommending Tim and his team to anyone wishing to have a project managed and built professionally from start to finish."
Brian Gallocher - Renovation of 3 Bedroom Unit, Narrow Neck
"Tim's workmanship was excellent and timekeeping 100%. It was always pleasing to see the boys working in all conditions with enthusiasm and humour. Tim was unfazed by bad weather, difficult situations or council paperwork. Tim worked with subcontractors and building inspectors well and on a number of occasions I witnessed him taking a strong stand to ensure the project was not held up. Tim ensured that all inspections were ticked off and a final Code of Compliance was issued. My daughter and I were delighted with Cain Built and would have no hesitation in recommending Tim and his team to anyone wishing to have a project managed and built professionally from start to finish."
Read More…
Brian Gallocher - Renovation of 3 Bedroom Unit, Narrow Neck
"If you want quality and peace of mind with your project look no further. Tim's team have got you covered. Our plan was to open-up our 1950s state home with living and dining areas opening into a deck. With our building plans and consent we consulted with Tim. First impression was he knows his craft back to front. He spotted loopholes in the plan and questioned items which other building companies didn't notice when we were canvassing the right building team for us. From there the project went smoothly with a few bumps which Tim's team addressed without raising any concerns on our part. The attention to detail is spot on. The team is dedicated and takes pride in the product they produce at the end of the day. They are very professional and at the same time treated us as family. Communication is superb. They would also go an extra mile to fulfil your wish list. Tim is very hands on. Our renovation journey with Cain Built was very satisfying and we would undoubtedly recommend them and should we have another project we would definitely get them on board. Three cheers to Tim and his awesome team. Thank you so much for making our dream a reality."
Donna and Martin – Renovation
"If you want quality and peace of mind with your project look no further. Tim's team have got you covered. Our plan was to open-up our 1950s state home with living and dining areas opening into a deck. With our building plans and consent we consulted with Tim. First impression was he knows his craft back to front. He spotted loopholes in the plan and questioned items which other building companies didn't notice when we were canvassing the right building team for us. From there the project went smoothly with a few bumps which Tim's team addressed without raising any concerns on our part. The attention to detail is spot on. The team is dedicated and takes pride in the product they produce at the end of the day. They are very professional and at the same time treated us as family. Communication is superb. They would also go an extra mile to fulfil your wish list. Tim is very hands on. Our renovation journey with Cain Built was very satisfying and we would undoubtedly recommend them and should we have another project we would definitely get them on board. Three cheers to Tim and his awesome team. Thank you so much for making our dream a reality."
Read More…
Donna and Martin – Renovation